HOW TO USE MĀNUKA HONEY AS A NATURAL BURN BALM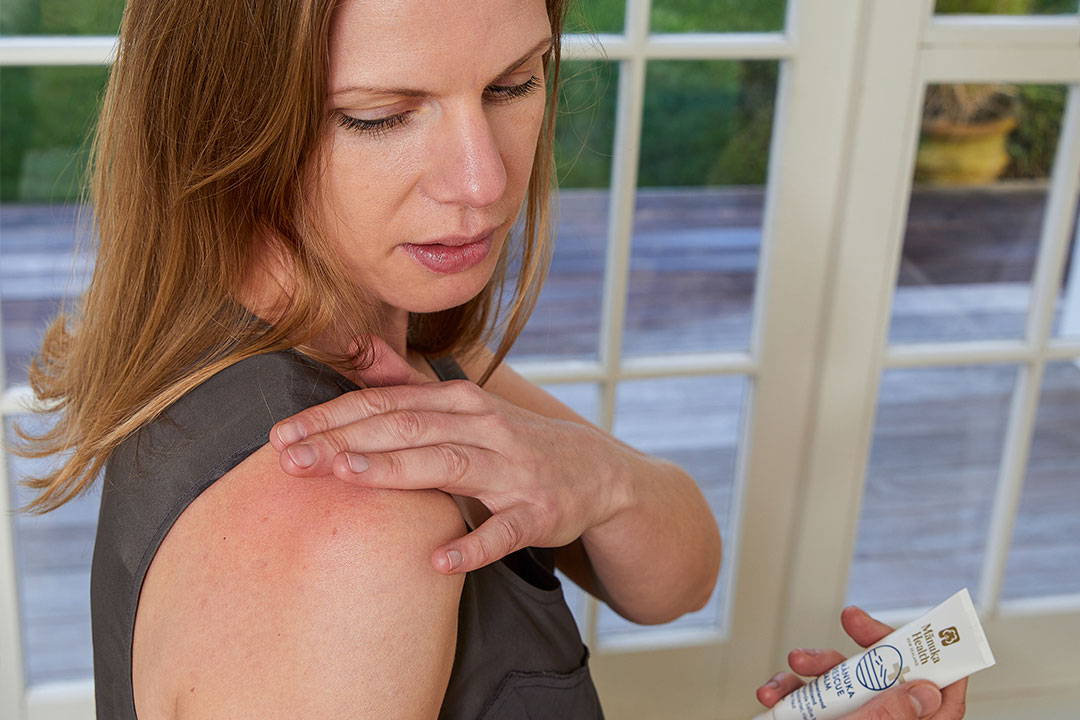 Chefs know Mānuka honey is a kitchen essential, not only for its delicious taste, but as natural first aid for the cuts and burns that frequently happen while cooking.
Mānuka honey has natural healing and antioxidant properties that make it the perfect burn balm.
Research shows that when applied to the skin, high-grade Mānuka honey helps prevent infection, provides soothing relief and speeds natural wound repair. It forms a protective layer and prevents dryness to aid healing and help prevent scarring.
Mānuka Honey for Kitchen Burns
Keep Mānuka honey on hand in the kitchen as quick first aid for minor burns and cuts.
As soon as possible, apply a layer of Mānuka honey to the affected area and cover with an adhesive bandage (chef's tip – kitchen cling film also works perfectly to cover the area and keep the honey in place). Reapply the Mānuka honey twice daily until the skin looks normal again.
DIY Mānuka Honey Sunburn Balm
Make your own quick and easy Mānuka honey sunburn balm – simply mix 1 part Mānuka honey to 3 parts of your favourite natural body lotion, face cream or hand cream, and apply liberally to your sunburnt bits. 
This should provide quick soothing relief to calm hot red skin, help repair skin damage and moisturise the skin without any stickiness. Repeat for a few days to fully nourish and restore the skin. 
 Learn more about the benefits of Mānuka Honey for your skin
here.
*Sterilised Medical grade Mānuka honey is recommended for serious open wounds. If symptoms persist consult your healthcare practitioner.

"Research shows that when applied to the skin, high-grade Mānuka honey helps prevent infection, provides soothing relief and speeds natural wound repair"